AMT Connection Elements, Bolts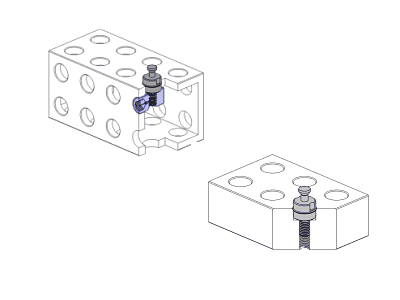 Combi retention bolts can be attached to am AMT Hollow using a lock (top left) or threaded directly into a grid plate (bottom right). AMT is manufactured in the USA.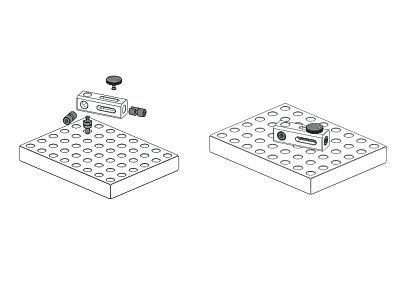 Off-Grid bars attach to AMT Grid Plates using a combi retention bolt, lock and nut (left). Assembly with off-grid disc retention bolt for fixing 30mm locator elements (right).
All American Modular Tooling components are manufactured 100% in the USA.