AMT Connection Elements, Nuts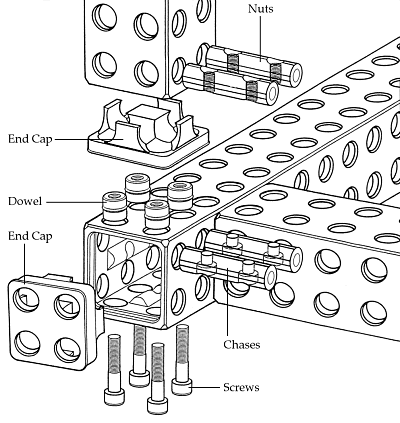 All screw connection elements are basically the same. The screw is inserted through an unthreaded Chase, then through a Dowel and finally, into a threaded Nut. Chases and Nuts are available in single, double, triple or quadruple configurations. AMT is made 100% in the USA.
All American Modular Tooling components are manufactured 100% in the USA.