PWM Reference Sphere Stylus Kits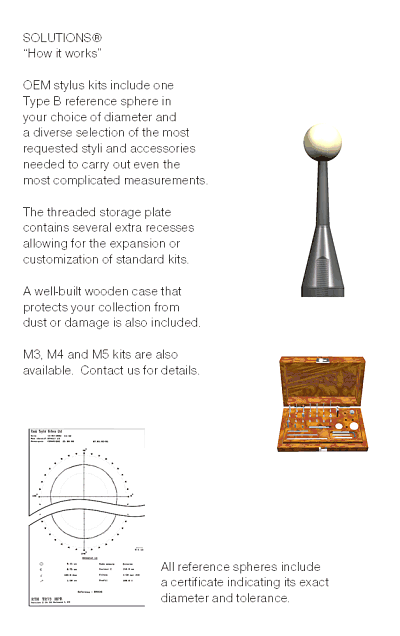 OEM Stylus kits include one Type B reference sphere in your choice of diameter and a diverse selelction of the most requested styli and accessories needed to carry out even the most complicated measurements.
The threaded storage plate contains several extra recesses allowing for the expansion or customization of standard kits. A well-built wooden case that protects your collection from dust or damage is also included
Most kit part numbers are links to more information. Click a part number to see a list of kit components.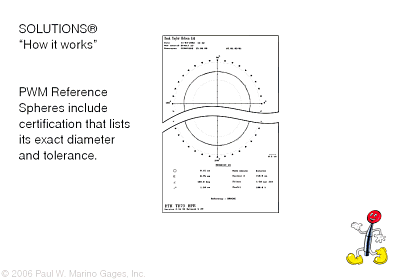 All reference spheres include a certificate indicating its exact diameter and tolerance.
M3, M4 and M5 kits are also available, contact us for details.