AMT Nub Blocks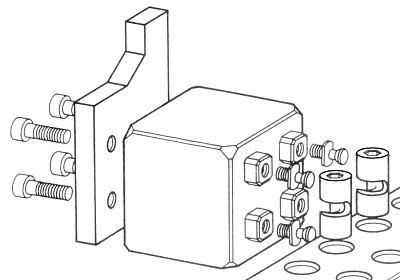 Nub blocks have one surface that fits precisely into the AMT grid pattern using shortened retention bolts. This provides exact positioning when the rest of the block is mounted on the fixture. You can also use screws or clamps to attach nub blocks to the tool.
The entire block may be machined into the final configuration or it may serve as a base for elements that can be added later. AMT is manufactured 100% in the USA.
More information
All American Modular Tooling components are manufactured 100% in the USA.